Intestinal & Cleansing Supplements
Sproutman Recommended
Get 20% Off when you use Sproutman's code!

Here's how to order
the products on this page:
1) Click the product when ready to enter our supplement site
2) Enter this code SPRTMN to get your discount!
3) Create an account or log in
4) Search for the product code
5) Add the product to your cart
6) Pay using your credit card
Note: Sproutman-recommended supplements are shipped and billed separately from other Sproutman products. Shipping information at bottom.

Sproutman recommends: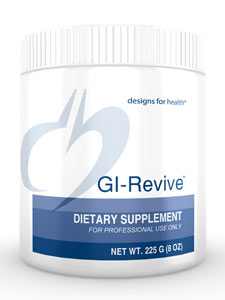 GI-Revive™ powder 225 gms
Product code: GIREV
Serving Size: 1 teaspoon (7.5 grams)
Servings Per Container: 30
L-Glutamine 1500 mg, N-Acetyl Glucosamine 1000 mg, Citrus Pectin 1000 mg, Deglycyrrhizinated Licorice (DGL) (Glycyrrhiza glabra) 400 mg, Aloe Vera (Leaf Extract 200:1) 300 mg, Slippery Elm (bark)(Ulmus pulmila) 200 mg, Mucin 200 mg, Marshmallow (root)(Althea officinalis) 100 mg, Chamomile (Matricaria chamomilla) 100 mg, Okra (pod) (Hibiscus esculentus) 100 mg, Cat's Claw, (TOA free) (bark)(Uncaria tomentosa) 100 mg, Methylsulfonylmethane (MSM) 100 mg, Quercetin 100 mg, Prunus (Concentrate) 100 mg, PepZin GI® (Zinc-Carnosine) 75 mg, Other Ingredients: Peach Powder, natural flavors, soy lecithin, stevia and talin.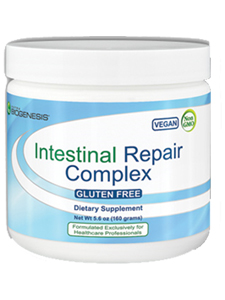 Intestinal Repair Complex powder 160 gms
Product code: INTE6
Dosage: Take 2 teaspoons
Active Ingredients:
Aloe Vera, Amylase, Cellulase, DGL (deglycyrrhizinated licorice), Glutamine, Lactase, Maltase (malt diastase), Marshmallow (Althaea officinalis), Root, MSM (methylsulfonylmethane), NAG (N-acetyl D-glucosamine), Slippery elm (ulmus fulva), Sucrase (invertase)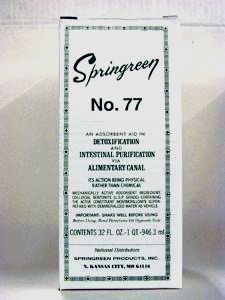 No.77 Detox & Intestin Purification 32oz
Product Code: VEI77
Dosage:
1 tsp for each 50 lb of body weight 2 times a day. 1st dose with warm water upon arising, 2nd dose undiluted with p.m. meal. Drink at least one glass of water between meals to assist elimination through kidneys
Ingredients: Colloidal Bentonite (USP Grade) containing the active constituent Montmorillinite super refined with demineralized water as vehicle, purified water
Active Ingredients: Bentonite Powder, Iron, Sodium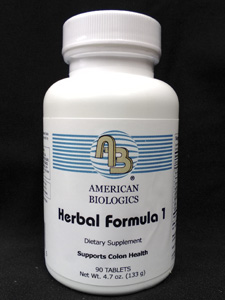 Colon Cleanse Detoxify 90 Tabs
Product Code: COL36
Active ingredients: Buckthorn (Cascara sagrada or Rhamnus purshiana), Calcium, Fennel (Foeniculum vulgare), Ginger (Zingiber officinale), Goldenseal (hydrastis canadensis), Licorice (Glycyrrhiza glabra), Psyllium (Plantago ovata) Seed, Husk, Rhubarb
Inactive Ingredients: Calcium, calcium (carbonate), croscarmellose, gum acacia, magnesium stearate, modified cellulose, silicon dioxide, stearate, stearic acid
FiberPro 340 gm 12 oz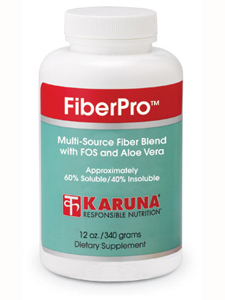 Product Code: FIBE1
33 servings per container
One (10 gram) serving provides:
Total dietary fiber* 6.6 grams
Suggested use for adults: Two teaspoons (approximately 10 grams) 1-4 times daily added to 8 ounces of water or a mix of one ounce juice and seven ounces water. Stir vigorously and drink immediately.
Soluble fiber 60%, Insoluble fiber 40%. Fiber from blond psyllium husk, oat fiber, guar gum, rice bran, beet fiber, soy fiber, apple fiber, flax fiber, barley fiber, fructooligosacharides, aloe vera, dried plum, and flavored with natural orange flavor and fructose.
Active Ingredients:Aloe, Aloe vera, Apple, Apple pectin, Beet Root (Beta vulgaris), Dried Plum (Prunus domestica) Fruit, Fiber, Flax (Linum usitatissimum), FOS (fructooligosaccharides), Oat, Oat Fiber, Psyllium (Plantago ovata) Seed Husk, Rice (Oryza sativa) Bran
Inactive Ingredients: Fructose, Guar gum, Rice, Soy
Caution: Abrupt increases in dietary fiber may cause discomfort. Begin with the lowest dose for at least the first week to allow the body to adjust to the increased fiber intake. Plenty of liquids should be consumed while taking any fiber supplement.

Activated Charcoal 560 mg 100 Caps
Product Code: AC56
Serving Size: 2 capsules
Servings per Container: 50
Other Ingredients: gelatin (capsule)
Recommendations: Binds unwanted material and removes it from the digestive tract. Not to be taken at the same time as medications or other dietary supplements. If you notice darkening of the stool is perfectly normal and no cause for alarm. It is highly porous and can absorb unwanted substances, carrying them out of the digestive system. If pregnant or nursing consult your healthcare practitioner prior to use.
Ingredients: Activated Charcoal. Contains no wheat, gluten, corn, soy, dairy products, or ingredients of animal origin. Vegetarian.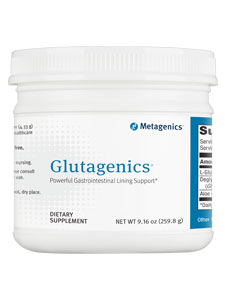 Glutagenics Powder 9.27oz
Product Code: GL027
-Powerful Gastrointestinal Lining Support
Serving Size: About 1 Teaspoon (4.33 g)
Servings Per Container: 60 (by weight)
Amount per Serving: L-Glutamine 3500 mg, Deglycyrrhizinized Licorice Root 500 mg, 10:1 Extract, Aloe Leaf Extract 50 mg (Aloe barbadensis)
Other Ingredients: Natural flavors.
DIRECTIONS: Mix about one teaspoon with water three times daily or as directed by your healthcare practitioner.
This product is Gluten Free and Vegetarian.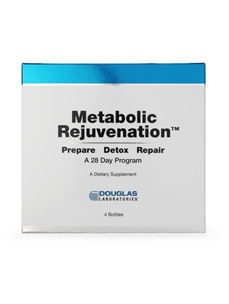 Metabolic Rejuvenation Program 4 Bottles
Product Code:
D37300
One bottle for each week of the program.
• Prepare Detox Repair
• A 28 Day Program
Week 1: Prepartation
Week 2: Detox
Week 3: Detox
Week 4: Repair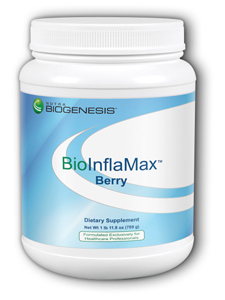 Biogenesis BioInflammatory Berry Plus 1.7lbs
Product Code:
BI407
BioInflammatory Berry Plus is a comprehensive meal supplement for the promotion of healthy inflammatory responses throughout the entire body. The specialty nutrients were specifically selected to help support a healthy balance of pro-inflammatory compounds. BioInflammatory Berry Plus supports the liver by assisting in phase 1 and phase 2 detoxification pathways that help convert insoluble, inflammatory toxins to soluble compounds that can be excreted. This product also supports a healthy digestive tract to promote nutrient absorption and limit the uptake of toxins. BioInflammatory Berry Plus provides proteins, healthy carbohydrates, and quality fats to help keep blood sugar stable and support balanced energy.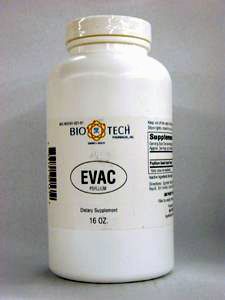 Bio Tech EVAC Psyllium Powder 12 oz.
Product Code:
EVAC
Supplement Facts
Serving Size: One (1) level teaspoon
Servings Per Container: approx. 113
Amount Per Serving % Daily Value
Calories 10
Total Carbohydrates 3g 1%
Dietary Fiber 3g 12%
Soluble Fiber 2g *
Insoluble Fiber 1g *
+ Percent Daily Value based on a 2,000 calorie diet.
* Daily Value not established.
Amount Per Serving:
Psyllium seed husk powder 3 grams
*SHIPPING INFORMATION FOR PROBIOTICS OR HEAT SENSITIVE PRODUCTS
Our Supplement shipper will be recommending Overnight shipping for all probiotics products. If you are within 2 days delivery time from either the East or West shipping depot, Sproutman says you can safely order probiotics products. If you are beyond 2 days delivery time, you should use an overnight or 2 day service. You can save money by selecting a UPS 2 day delivery service. Only frozen items require one day delivery service and all products are delivered to every continental USA customer location within 3 days. Use the UPS Map to determine your delivery time from either our West Coast warehouse (Zip code: 92373) or our East Coast warehouse (Zip code:23834 ). You can find the "Time-in-Transit Map for UPS Ground Services" here:
www.ups.com/maps
Please remember, heat sensitive items such as probiotics are not returnable or eligible for return credit and are not recommended for international shipping.
SHIPPING RATES FOR SUPPLEMENTS
With fulfillment centers in Virginia and California, orders placed by 6:30 pm ET are processed and shipped the same day and will arrive at your door within three business days. All Orders are shipped to arrive within three (3) business days.
Orders up to $39.99 $6.75
Orders $40.00+ $9.25
Heat sensitive items are not eligible for return credit.
About Sproutman-Recommended Nutritional Supplements:

Sproutman has arranged a special discount for his customers with Emerson Ecologics, a major supplement distributor that carries thousands of products, much more than are listed on this page. While you are on the supplements site, you can order anything you like and still get the Sproutman discount. Integrative, Complementary, Alternative, Holistic, Naturopathic Medicine…No matter what you call it, as healthcare continues to transform, we are dedicated to the continued emergence of natural healthcare and wellness. The products on this page are dispensed solely by healthcare practitioners and are not generaly found in Health Food Stores or supplement chains such as GNC. These are higher end products professional-grade nutritional supplements that are designed to be used by practitioners in lieu of pharmaceutical medicines.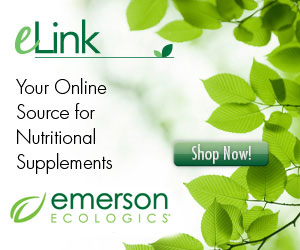 For the special Sproutman discount, enter the code SPRTMN.
Site text & trademark images Copyright © 2013
Sproutman Publications Inc.
, Steve Meyerowitz, Sproutman.
PO Box 180, 413 Farm Road, Summertown, TN 38483
1-800-695-2241 12pm to 3pm EST
Site developed by